If you're thinking of buying a website with Motion Invest then you'll love today's post.
I recently bought a website from them and this is my Motion Invest review.
I'll share my experience of buying a website from Motion Invest, along with the plans I have with the website I bought.
You'll learn exactly who Motion Invest are and whether they're the right marketplace for you to buy a website from.
Let's dive right in.
The Business Model: Buying and Selling Websites
If you're familar with the website Flippa.com then you probably have some understanding of the buying and selling of online assets business model.
If not then let me explain in simple terms.
Like buying a physical property that's run down, you do it up to sell it on at a higher price, website flipping is the same concept but with websites.
You know that owning a money making website is a good business to get into.
Whether the website makes money through affiliate marketing, ad placements, selling physical or digital products or providing a service. A lot of the work that is involved can be done upfront and then money can be made passively.
Once you start getting a lot of organic traffic to your site, the money can start coming in even while you're not actively working on it, which can compound over time.
Hence – passive income.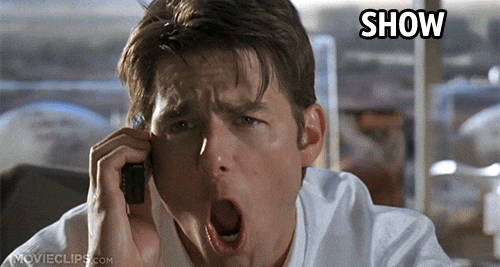 Online business marketplaces like Motion Invest are those places you buy websites that are already making money.
And then use your skills to improve the website's performace, traffic, content, conversion rates, offers, marketing, customer service, and the list goes on.
If you can turn the website into one that provides an outstanding experience for it's visitors and customers then you'll likely see the business grow and thrive into something bigger and better than when you bought it.
Then you can sell it at a higher price later down the road.
And of course, you don't have to sell. You can hold your site for as long as you want and even build a portfolio of websites that you run and profit from.
Now you know the business model, it's time to learn whether Motion Invest is the right marketplace for you.
Who are Motion Invest?
Created by trio Jon Gillham, Spencer Haws and Kelley Van Boxmeer, Motion Invest was born out of a gap in the market where most website/business marketplaces sell online assets starting from $50,000 – $100,000 plus.
The founders of Motion Invest wanted to create a new marketplace that offered it's customers the opportunety to buy low, minimum entry websites making anywhere between $50 – $2000 per month.
This means you'll be able to pick up a website from as little as $1000 with Motion Invest.
How this differs from marketplaces such as Flippa is the owners themselves, because all websites listed for sale on Motion Invest are verified by them so you won't see any shady websites for sale with unverified traffic and earnings.
All three owners know their stuff too. Collectively, they've been running niche affiliate sites for 29+ years.
Why Motion Invest?
So you're thinking of buying a website, but why should you choose Motion Invest? Here's just a few good reasons to help you decide.
You Have a Small Budget
Motion Invest websites are already making money and are very affordable compared to other website marketplaces.
This makes it really accessible for a few reasons:
Great if you've never bought a website before
Don't have $50,000 – $100,000+ to invest in a website
Lower risk involved as websites are much cheaper
Websites are already making some money
When buying a website from Motion Invest, you can also feel safe in knowing that any website for sale has been vetted and verified by the owners who have years of experience and expertise.
You Don't Want to Start a Site From Scratch
If you've wanted to get into affiliate marketing before but you don't want to start completely from scratch, then a Motion Invest website could be a perfect starting point.
When choosing one of their website's for sale, you can see exactly how much money they're already making, how much traffic the site is getting and how well the site is currently performing.
Then it's just down to you whether you think you'll be able to make improvements to the website, the content and overall performance to increase the revenue and make a ROI in the long run.
You can either capitalize on the monthly increase in revenue or resell the site once it's making more money.
Great If You Hate Creating Content
Personally, this has been one of my biggest struggles in the niche affiliate site creation process in that you need content for your website to actually become successful.
If you suck at writing (or you're just lazy like me) and don't have $100's to $1000's to spend on content writers every month then, creating articles for your website can be extremely daunting and time consuming.
But, when you buy a website, you're essentially buying all the content on that website too. This means you have an immediate advantage compared to starting one from scratch.
Plus, if the website has a fair amount of content, you could just focus on improving the quality of the articles you already have and potentially never need to create new content, or at least for a while until you've updated the original one's.
And by then, you would have a lot more knowledge, confidence and patience that is needed to create new content for the site.
Buying a website then becomes the ultimate lesson in helping you grow a website while you're growing the website. It's a win, win!
My Experience with Motion Invest
I had been on the look out for a website to buy for some time. I didn't have a huge budget but I was looking for something with a fair amount of content and consistent traffic. I wasn't too fussed if it was making any money but it needed to be in a niche with potential.
I also had the desire to start a new blog in a particular niche I was interested in and believed it to be very lucrative.
And then a little over a month ago, I received an email from Motion Invest.
I'm on their list which notifies you when they have new website listings and I couldn't believe my luck.
They had a website for sell in the exact niche I was willing to start one from scratch in and with the exact criteria I was looking for when shopping to buy one.
I don't think I've ever done website due diligence as fast before, because within 15 minutes, I had purchased the site.
The migration of the site over to my domain account and sales process wasn't the most seamless transitions if I'm being honest but their communication with me throughout made up for it.
The owners and tech staff communicated with me through email every step of the way and answered any questions I had. They also provided me with Google Analytics data so I could compare traffic with my own once I had setup my own analytics with Google Tag Manager.
All in all, it was a great experience buying a site from Motion Invest.
My Plans and Strategy with The Site
Rebranding
After debating this for a few days after the sale, I decided that I will be rebranding the site as soon as possible.
In fact, since purchasing the site, I have already bought a new domain name for it and will be making the transition within the next week.
The reason being is because I want to eventually grow this site into more of an authority site, rather than a tiny niche within a niche etc, which the current domain limits it to.
I figure the sooner I switch domains, the sooner it's organic search results will start showing the newer branded version of the site and even out the traffic again.
Update Content
Once I've moved to the new domain name, I'll start updating the best performing articles to help improve their organic rankings.
I'll also improve the overall content strategy, internal linking, better product reviews and add social media accounts.
Redesign
I'll completely redesign the website so it looks more like a brand as oppose to a small niche site. I'll aim to get this done by the end of April once I've allowed Google to crawl all content with the new domain name and update their index.
It's all about the brand!
There's so much more value and trust in a brand than an affiliate site like bestcheapgardenhoses.com.
Something like OutsideLab.com sounds way better and will allow you to grow into a wider range of topics, rather than just talking about garden hoses.
Add New Content
I'll start creating and adding new content where I find gaps that will support other content on the site.
This will help build towards organic search results and drive more traffic.
Launch a Product
I will launch a product. I have several ideas but this will all depend on what the market needs. If I build a following on social media and grow an email list then I'll be able to ask my audience what they want.
I'll also be able to read my analytics data for insights into what my visitors are already interested in and buying through my affiliate links.
As you can tell, I have a lot of ideas for this site and I indend on keeping it long term. I may never sell it if it's a good earner but things can always change in the future.
Conclusion
Overall, my experience with Motion Invest was a good one. Their communication throughout was well received and they took the time to make sure I was satified with my purchase and able to set everything up successfully.
What about you?
Do you have any plans on buying a website soon or have you already bought one and had some success with it?
Let me know in the comments.